One of the great things about living in London is being able to jet off to Paris, Vienna or Istanbul at a moment's notice. However, in the winter this isn't such an advantage, as most of Europe basically freezes over. To get anywhere sunny would take at least twelve hours, and a months' wages. You're not even guaranteed to get to wherever it is you are going, due to the high possibility of travel delays due to snow and about 10 million people all trying to leave the country at once. After two years of "winter sun" holidays (Morocco and Portugal) my boyfriend and I have decided, in the interests of our bank balances and our sanity, to stay in the UK. Or, more accurately, in Peckham. The idea of 10 days watching "How I Met Your Mother" (my boyfriend's favorite show) and battling with the locals at Peckham Morrison's (our "famine-relief centre" as stand-up comic Sean Locke so elequently put it) fills me with something akin to terror. So, I have decided that we are going to have a holiday. We just aren't going to fly anywhere. We are going to do all the usual holiday things: go to museums, art galleries, restaurants, markets, see sights and treat ourselves. All the money we will be saving on airfares and accomodation we can put into massage treatments and 3 course dinners. Here are some of my favorite market and museum ideas for Christmas in London:
Opening hours:
Saturday 24th Dec 8am-3pm
Thursday 29th Dec 10am-5pm
Friday 30th Dec 10am-6pm
Saturday 31st Dec 8am-3pm
Photo taken from here
Markets, rides, mulled wine, hot dogs!
Opening hours: 10am-10pm until 3rd January
Wellcome Collection
183 Euston Road
London NW1 2BE
Closed 24th - 26th Dec and the 31st Dec - 1st Jan
Opening hours between 27th Dec - 2nd Jan:12.00-18.00

Exhibitions:


Infinitas Gracias: Mexican miracle paintings

- Free




Felicity Powell - Charmed Life: The solace of objects

- Free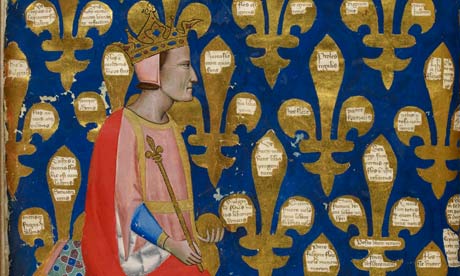 Photograph: LH Pordes/British Library
British Library
96 Euston Road


London NW1 2DB


Closed 23rd - 27th Dec
Opening hours:
Mon, Wed, Thurs, Fri: 9.30-18.00, Tues: 9.30-20.00, Sat: 9.30-17.00, Sun: 11.00-17.00
Exhibitions:




Royal Manuscripts: The Genius of Illumination

- £9




A Hankering after Ghosts: Charles Dickens and the Supernatural

- Free




Mary Queen of Scots

- Free




Arthur Conan Doyle: The Unknown Novel

– Free



Photo taken from here
Design Museum
28 Butlers Wharf, Shad Thames
,
London
,
United Kingdom
SE1 2Y
Opening hours:
Daily 10am - 5.45pm, Last admission at 5.15pm (closed 25th and 26th Dec)

Tickets:£11 adults
Design MuseumOpened in 1989 (following its original incarnation as the Boilerhouse established in the V&A by Terence Conran), the Design Museum by Tower Bridge...
Exhibition: This is Design
Whew! I'll be knackered after all that. And hungry too. So I'd better think up some places for a bite to eat...
What are your favorite things to do over the Christmas hols?